Tea Leaf Tonic Cocktail !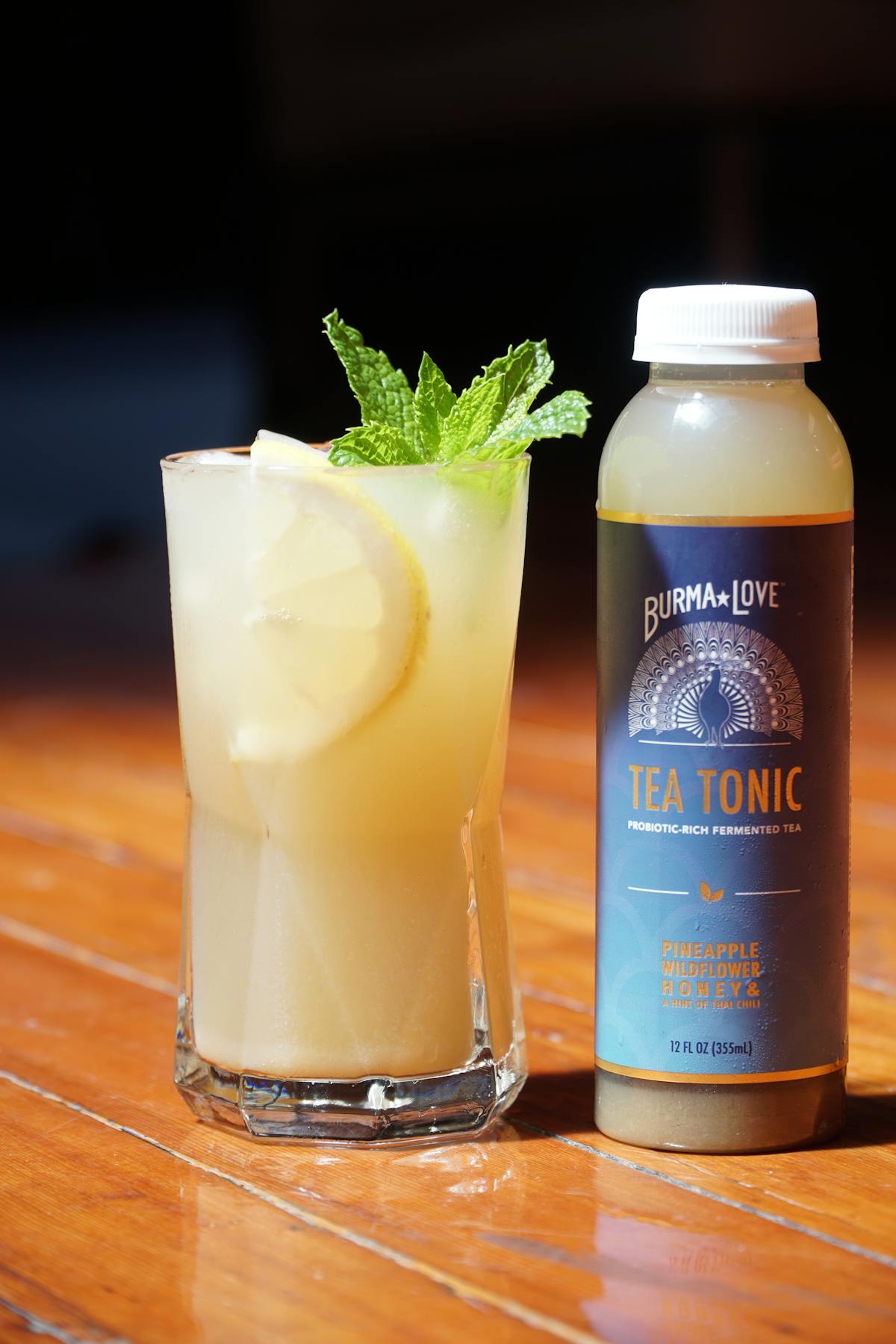 Did you know Burma Love Foods has its own signature beverage?
Keep summer alive with our refreshing tea tonic, created in collaboration with Happy Moose Juice! This unique beverage is the only one of its kind. It is the world's first fermented tea leaf tonic, and boasts some impressive benefits! Our tea tonic has over one billion vegan probiotic CFU per bottle, and is made from organic, hand-picked tea leaves from the Namshan mountains of Burma.
Drink it chilled, over ice, or even in a cocktail!