Hello Tea Leaf Salad, We've Missed You.
We are thrilled to announce that the wait is finally over! After five long months, our beloved Tea Leaf Salad is back and now available at all Burma Food Group locations this week (Burma Love, Burma Superstar, Burma Bites, as well as in stores at participating retailers in the Bay Area!)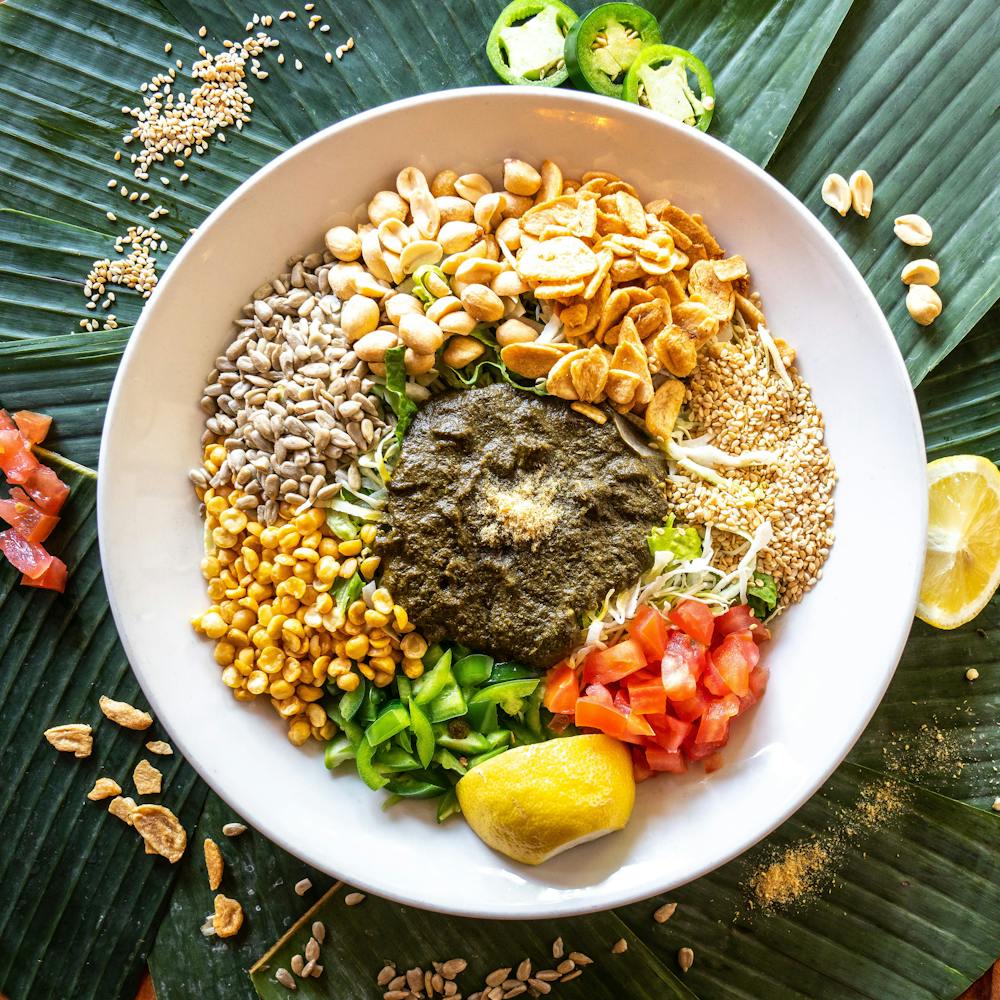 For decades, Bay Area residents and visitors alike have flocked to our restaurants to experience the authentic flavors of Burmese cuisine, and try a Tea Leaf Salad. This nutty, and energizing dish has been the star of the show since opening back in 1992 and has gained quite the reputation since then (and for a good reason!). However, in December 2021, along with many other businesses we began to feel the strain on our supply chain and knew that we were quickly running out of Tea Leaves. Our production team was quick to place an order for an expedited shipment from Burma, but unfortunately we quickly realized that the shipment was going to take longer than usual.
What started out as rationing one Tea Leaf Salad per party, and limited to in-person dining only, quickly led to a company-wide Tea leaf shortage also impacting our retail product line (Burma Love Foods). Due to a combination of global supply chain challenges, shipping and customs delays, we knew it was going to be a long road to get our precious Tea Leaves back, but we were determined!
Tea Leaf Salad, (also known as Laphet) is the national dish of Burma. In order to honor the authenticity of the dish and ensure the best quality that we can offer to our customers, we source our Tea Leaves directly from Tea farms on the Nam Shan mountains of Burma. Here, our organic tea leaves are carefully hand-picked, sorted and inspected for quality, and then fermented for 2-3 months. Once this process is complete, the tea leaves are ready for their long journey overseas to San Francisco, where we make our Tea Leaf Dressing and distribute to our Bay Area family of restaurants.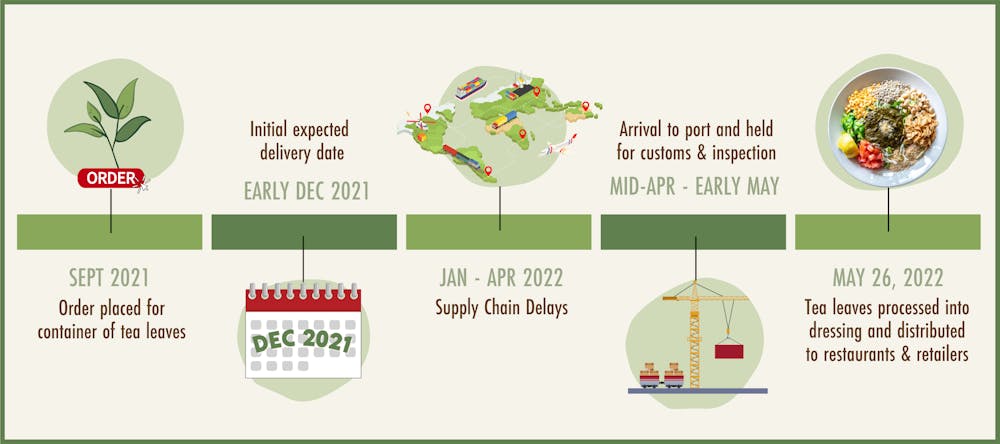 Although we were sad to put our Tea Leaf Salad experience on hold at our restaurants, we welcomed the opportunity to invite our loyal customers to try a new salad or dish that they hadn't tried before, which led to an opportunity for discovery. As a company we experienced such an outpour of support and understanding from our community, and appreciate your patience as we worked to bring our Tea Leaf Salad back to your table.
Now who's craving a Tea Leaf Salad? I know we are!