Last minute gift ideas for your favorite home cook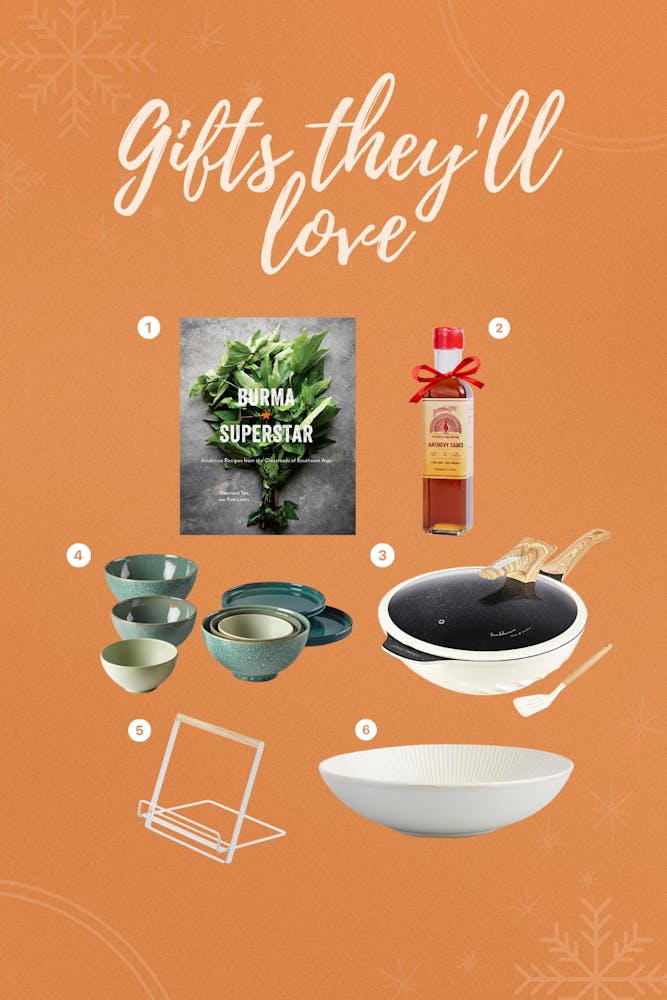 We've all been there – holidays are just around the corner, your schedule somehow keeps getting more chaotic, and you still haven't found the perfect gift. (Don't worry, you aren't the only one).
We have pulled together a few gift ideas for the favorite home cooks and food lovers in your life. Whether they love cooking and trying new recipes, consider themselves a "foodie" or love being the *host/hostess with the most* for every dinner party and gathering. There is something for everyone!
Cookbook, game-changing secret ingredient, stylish serving bowl, nesting bowl set, non-stick wok, cookbook holder… There is something for everyone. Here at Burma Love we are big fans of not only food, and flavor, but also cooking. For us, it is our way to connect with our community and share our culture along the way.
Sometimes all it takes is a new cookbook, a fun new ingredient, or a beautiful upgrade to an everyday tool to get you excited to get in the kitchen and cook up something amazing.
So that being said, let's get that shopping done, what do you say?
Ready, Set, GIFT!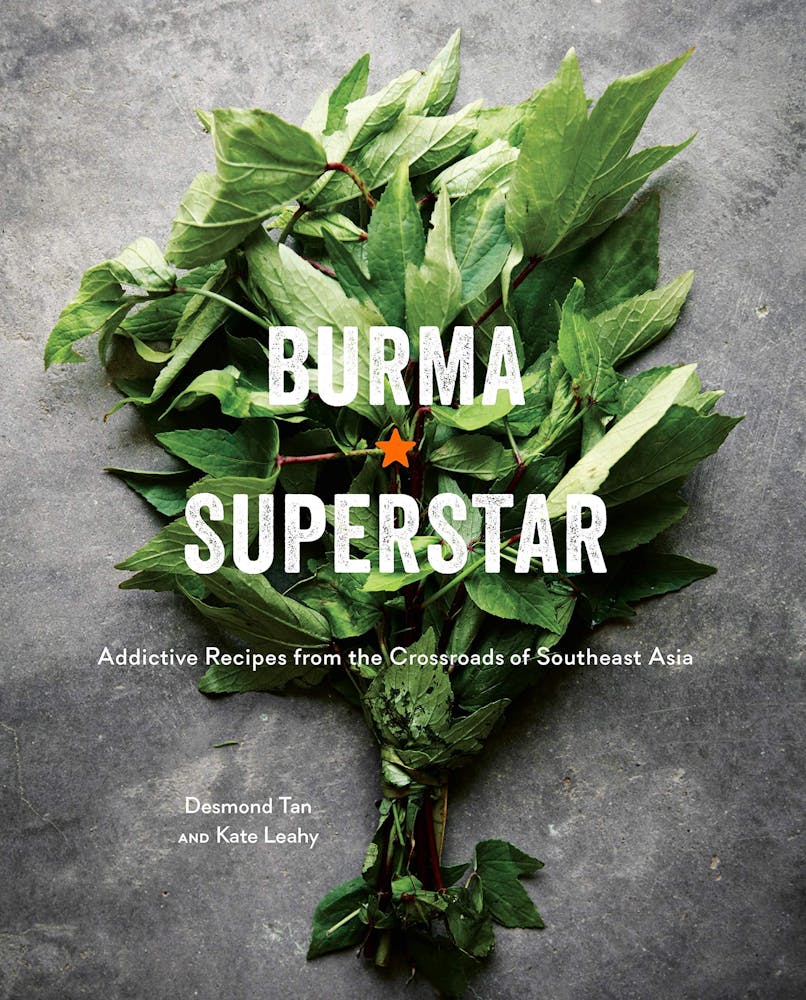 1. Burma Superstar Cookbook
Cookbooks always make great gifts! From the beloved San Francisco restaurant, each of these nearly 90 recipes has been streamlined for home cooks of all experience levels, and without the need for special equipment or long lists of hard-to-find ingredients. Stunningly photographed, and peppered with essays about the country and its food, this inside look at the world of Burma Superstar presents a seductive glimpse of this jewel of Southeast Asia.
Price: $22.98 | Amazon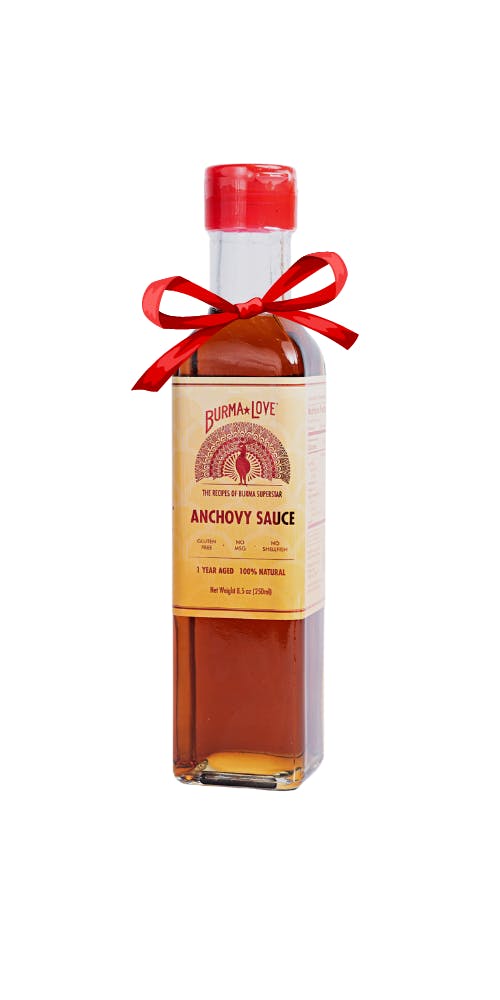 2. Anchovy Sauce (Pairs well with Burma Superstar Cookbook)
Talk about a secret ingredient that changes the game. Long used as the key umami rich flavor in Asian cooking, Anchovy Sauce (Fish Sauce) is quickly becoming a pantry staple and the perfect gift to pair with the @BurmaSuperstarCookbook as it is often used as an important ingredient in many Burmese dishes. Just a dash of Anchovy Sauce punches up flavor in any of your favorite recipes!
Price: $9.95 | Amazon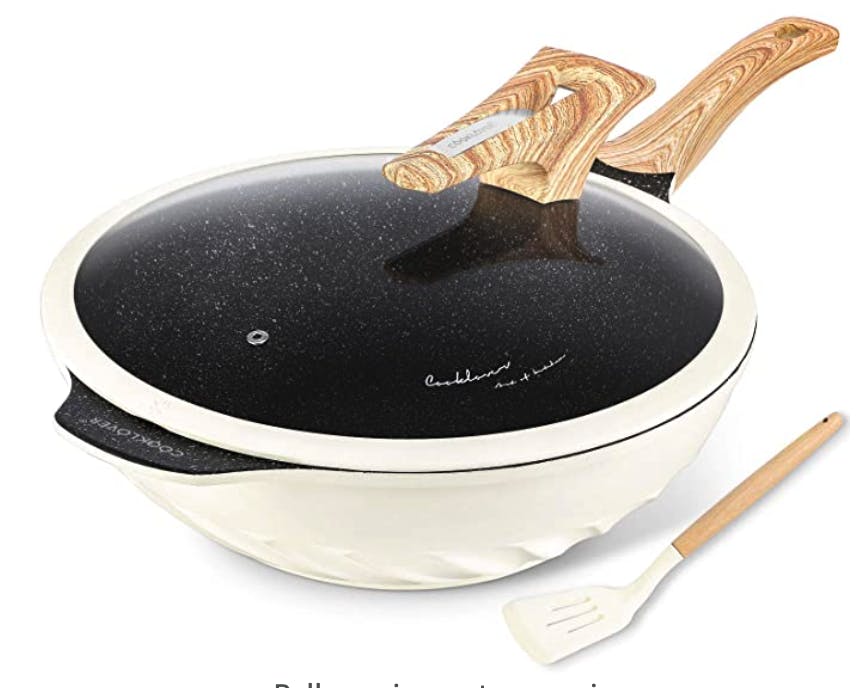 3. Cooklover Non-stick Wok
Talk about a kitchen staple! This versatile pan can be used for cooking just about anything, and is great for tossing and mixing to make sure everything is evenly coated and cooked. Also a great way to use less oil!
Price: $78.99 | Amazon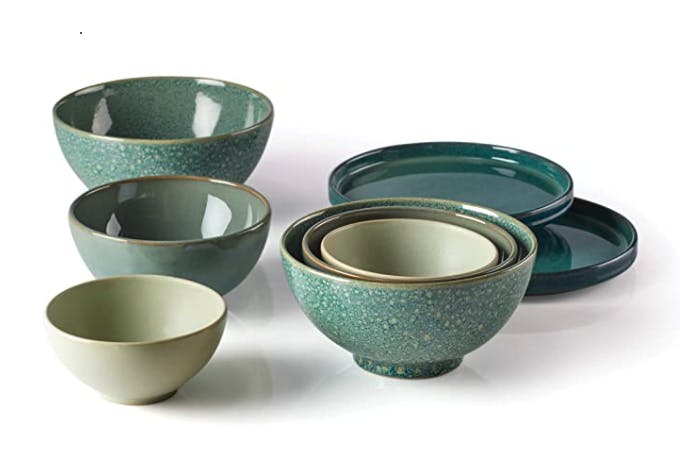 4. Lenox Luna Nesting Dinnerware Set
If your food is going to taste good, it deserves to be served in style, you know? Have it's moment! This Nesting set is perfect for serving, as well as holding pre measured ingredients to make the cooking process simple! Stylish. Easy to Store. Dishwasher safe. What more could you want out of dinnerware?
Price: $104.36 | Amazon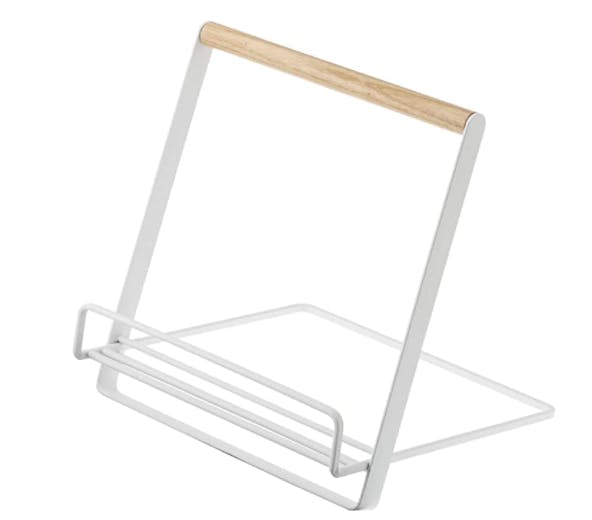 5. Yamazaki Cookbook Stand
The perfect kitchen tool to keep your cookbooks open to the right page so you can quickly scan through ingredients and recipe steps without getting the pages of your favorite cookbook dirty. Weightless and an adaptable shelf to accommodate bulky books and thin tablets, whichever way you roll.
Price: $17.50 | Amazon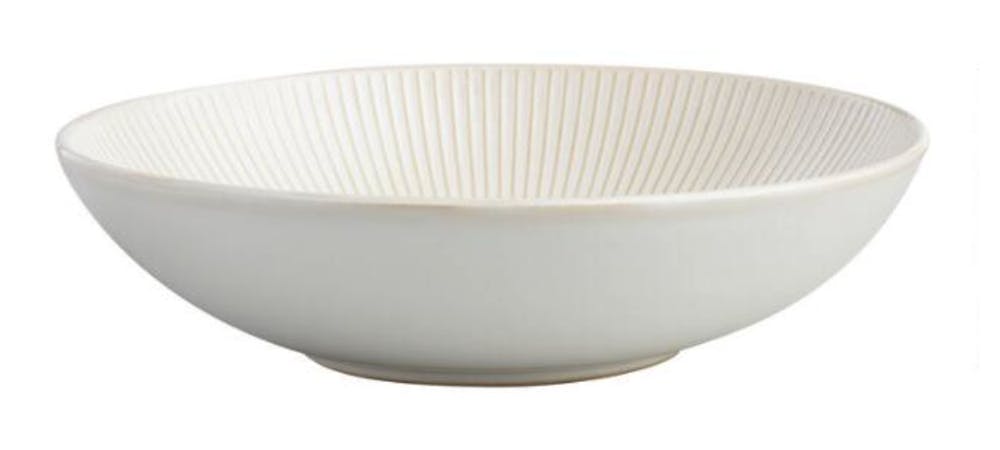 6. Serving Bowl
Can you really ever have too many serving bowls? This bowl from East Fork is the perfect size for shareable size bowl or chips or a serving dish for pasta, salad, you name it. Plus, it's hand-crafted and dishwasher- and microwave-safe, making for extra easy prep and cleanup both pre- and post-celebration. It's a holiday gift miracle.
Price: $16.99 | World Market