Anthony Bourdain: A Tribute to A Superstar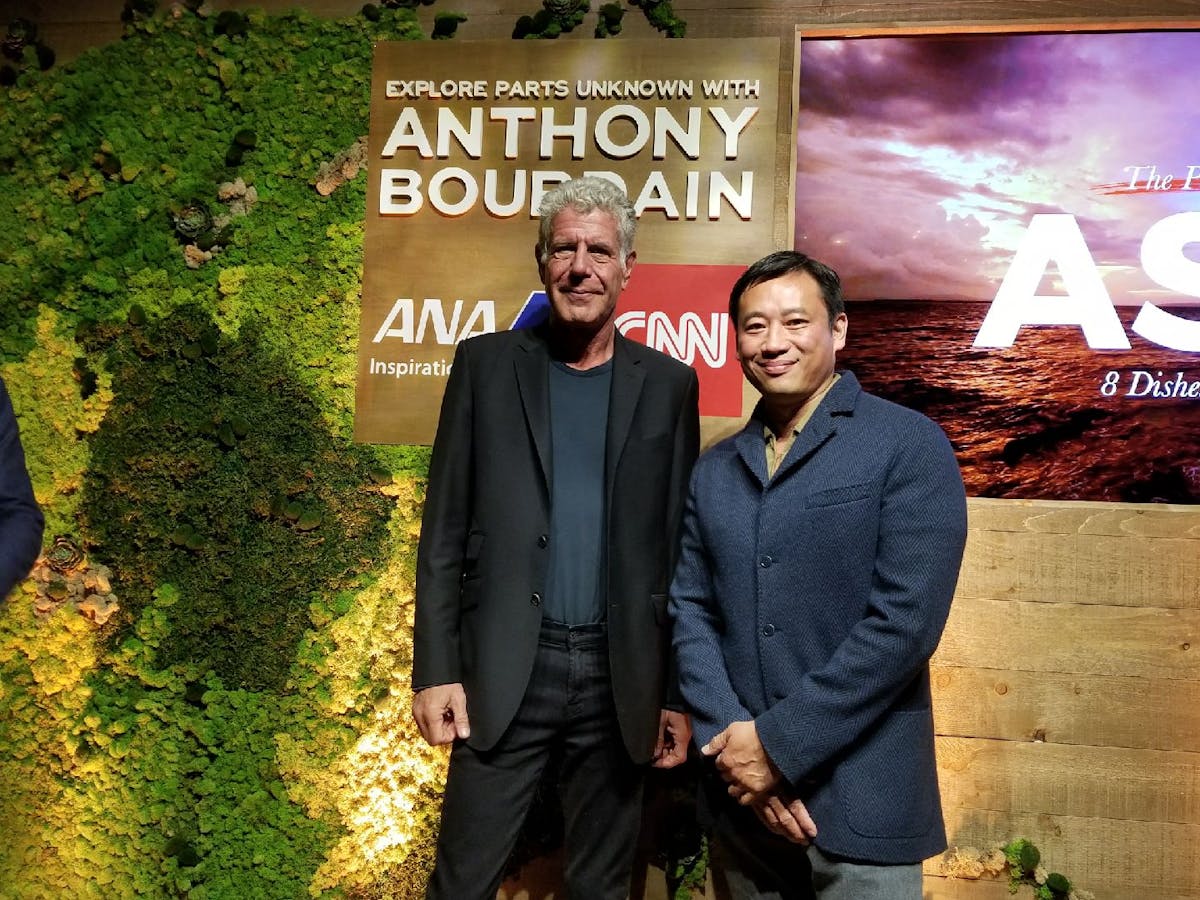 All of us at Burma Superstar was honored and appreciative to have been asked to appear in one of Anthony Bourdain's carefully crafted and informative show 'Parts Unknown'. It was a humbling experience to be able to share our passion for our beloved Burmese culture and cuisine through this opportunity created by Mr. Bourdain. Through this experience, we grew to deeply admire and appreciate his talent in bridging cultural divides through his enduring passion for adventure through food.
Burma Superstar's Desmond Tan said: "Mr. Bourdain was not only talented, influential and a genius in showing how food is used to introduce the world to other cultures, but he also is truly one of kind and will be missed. I also appreciate how Mr. Bourdain opened doors for us and others here in the US to share our culture through food. He brought great influence on the way in which people have increased culinary interest with an adventurous twist. For us at Burma Superstar, it was a great opportunity to introduce the world to the tea leaf salad, one of Myanmar's great culinary experiences."
It's a loss, a terrible, painful loss for family, friends, fans, and for many who have yet to discover Mr. Bourdain. So, we grieve today, tomorrow, and always.
Burma SuperStars